The Zoo keeper is a minor character in Clarence. He first appeared in Zoo. He is an employee at the Zoo.
Appearance
He has brown hair and pants, a green shirt and a green hat that says zoo on it.
Episode Appearances
Season 1
Season 2
Season 3
Gallery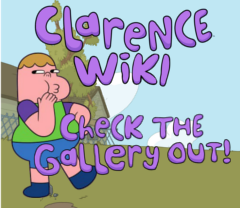 The gallery for Zoo keeper can be found here.