Stump Brothers is the 14th episode of season 2, the 65th episode overall of Clarence.
Synopisis
When Clarence and Sumo cause a power outage at Sumo's, they are sent with Tanner to retrieve a generator part.
Plot
Characters
Minor Characters
Episode Ratings
The episode ratings received by 1.31.
Trivia
Character Connections
This is Tanner's first major role.
Jeff does not appear in this episode.
Joseph is the only family member of Sumo's that doesn't appear in this episode.
Cultural References
In the hardware store, a hammer resembling the Mjolnir from Norse mythology can be seen on the right side.
Videos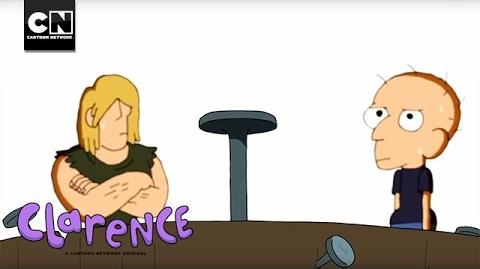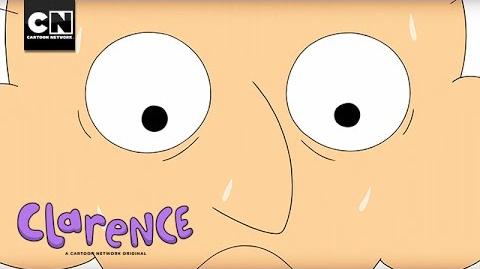 Reference
http://tvschedule.zap2it.com/tv/clarence-stump-brothers/EP018697990523?aid=tvschedule
Ad blocker interference detected!
Wikia is a free-to-use site that makes money from advertising. We have a modified experience for viewers using ad blockers

Wikia is not accessible if you've made further modifications. Remove the custom ad blocker rule(s) and the page will load as expected.