"Wow, this feels weird"


Please note that if this is added to a article with no connection to the episodes, it is considered Non-Canon.

Sticky Clarence is the 8th short of Clarence (series).
Synopsis
Everything Clarence comes into contact with sticks to his body - a pen, a can of beans, even one of his chickens.
Characters
Gallery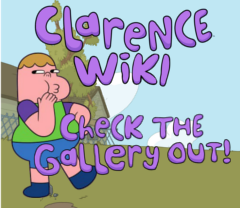 The gallery for "Sticky Clarence" can be found here.
Trivia
Pop Culture Reference
This short is heavily reference to a 2003 Playstation 2 game, Katamari Damacy.
Episode Connection
This the third time that Clarence stole anything from Jeff.
Video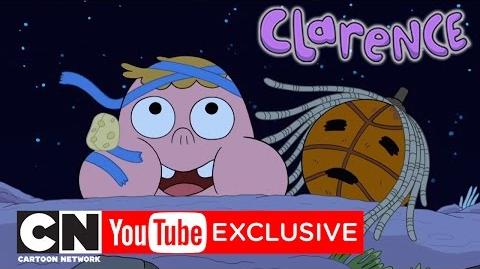 Reference
Ad blocker interference detected!
Wikia is a free-to-use site that makes money from advertising. We have a modified experience for viewers using ad blockers

Wikia is not accessible if you've made further modifications. Remove the custom ad blocker rule(s) and the page will load as expected.