Season 3 is the show's third and the final season of Clarence (series). The actual date as well as the actual number of episodes of the season is unknown, the season started on February 10, 2017, starting with the episode "Valentimes".
History
The 3rd season has been announced quietly without any official news about the show season rewenal, it follows after Season 2 ended with 39 episodes total, while the other episodes, such as Sumo Goes West, Clarence for President, and Clarence Loves Shoopy, were originally part of Season 2 episodes and was originally going to air between November 28th to December 2nd alongside with Merry Moochmas, but were postpone indefinitely, which apparently these episodes were seperate completely, Around between Mid to Late January, the Showrunner announced that season 3 will start on February 10th, with two new episodes (Sumo Goes West and Valentimes), following a week after Pizza Hero (a season 2 finale episode)
According to From that said person, who speculated that in Sumo Goes West, is where Sumo and the other two kids who are no longer goes to Aberdale Elementary, but were being sent to West Aberdale Elementary.

On March 30, the show was not mentioned nor listed at the Cartoon Network Upfront 2017-18, an indication that is official that Season 3, is the last season of Clarence (series)[1]
Also the voice recording of the season is completed [citation needed] as of March 31, 2017, [citation needed] as Spencer Rothbell stated that the remaining sets of episodes will air through until 2018. [2]
As said for Season 3 had a small significant changes, between Sumo and the other two kids, who had changed schools, and also will feature a few guest stars cameo, introducing some new or returning characters and will also episodes that focuses on some characters and more holiday specials such as more with Halloween and Thanksgiving
On October 19, the series production had been finalized its completion, the series will end with over 133 episodes.[3]
Episodes
| No. In Season | Title Card | Title | Airdate | Prod. code |
| --- | --- | --- | --- | --- |
1

Sumo Goes West[4]
February 10, 2017
301
Clarence learns his best friend Sumo may transfer to another school! It's up to Clarence to protest, petition and rally to convince everyone to let Sumo stay – or face losing his closest school pal!
2

Valentimes
February 10, 2017
302
When Clarence notices his teacher Ms. Baker is the only one in class left without a Valentine this year, he decides to enlist the help of Sumo to set her up with Sumo's teacher, Mr. Mozer.
3

Clarence for President
February 17, 2017
303
It's school election time at Aberdale Elementary, and Jeff is once again determined to become Class President. However, like previous years, he's unsuccessful in connecting with other kids, that is until he sees a shoe-in puppet President, the lovable Clarence!
4

Rock Show
February 24, 2017
304
Chad's band Dogmon, plays a show for the first time in years, giving Clarence and Mary a chance to really rock out.
5

The Phantom Clarence
June 5, 2017
305
Clarence plans to throw the sleepover to end all sleepovers with decorations, pillow fights, and games, but there's one thing missing - guests; Clarence wants invite all his friends, but finds that they might need some convincing.
6

Jeffery Wendle
June 5, 2017
306
During the storm, Clarence goes out to get Jeff a raisin drink. While gone, Jeff has to stay in the house with Chad and Mary, and eventually goes crazy about having the house cleaned. They later set out to find Clarence.
7

Badgers & Bunkers
June 5, 2017
307
During the power outage, Sumo and his family hide in a bunker. Him and his dad fight over whether Sumo's pet badger Candice should stay with them in the bunker.
8

Dingus & McNobrain
June 5, 2017
308
Belson and Mr. Reese team up to find Miss Baker during the power outage.
9
Bye Bye Baker
June 5, 2017
309
While trying to get to California for vacation without telling Clarence, Miss Baker gets trapped in the store with Clarence, the Mayor, Meg (the substitute teacher) and one of Jeff's moms. The four get suspicious of Meg and try to leave the store.
10

Flood Brothers
June 5, 2017
310
As the storm gets worse, everyone gets stuck in the school's gym and eventually fight. After Clarence gets them to get along, the big flood occurs and everyone works together to block the flood from entering the school.
11

Pool's Out For Summer
June 6, 2017
311
The boys go the Aberdale Community Pool for a day of wet fun; Jeff wades in the shallow end; Sumo tries to conquer the diving board, redeeming himself from last summer's bellyflop; Clarence sneaks past the lifeguards into the hot tub.
12
Big Game
June 7, 2017
312
At a baseball game that Belson's dad gave them tickets to, Chad, Clarence, and Belson try to find ways to keep themselves entertained; Clarence tries to get the attention of a team's mascot.
13

The Boxcurse Children
June 8, 2017
313
Clarence, Sumo, and Jeff believe that the contents of an antique box they found in the river may be cursed.
14

Karate Mom
June 12, 2017
314
After surprising Clarence with Martial Arts classes at the Aberdojo, Mary gets talked into joining the class herself. She loves the slow-paced lessons in discipline and control, but Clarence just wants to have fun and kick butt.
15
Clarence Loves Shoopy
June 13, 2017
315
When Clarence learns that the recess proctor is his neighbor, he sets out to find her some friends of her own.
16
Public Radio
June 14, 2017
316
After listening to a public radio broadcast during class, Clarence is inspired to record a radio interview of his own featuring his buddy Sumo.
17
Chad and the Marathon
June 15, 2017
317
When Chad realizes his lazy habits might be rubbing off on Clarence, he decides to participate in the Aberdale Marathon.
18
Officer Moody
June 19, 2017
318
Pieces of Mr. Reese's past are revealed when his old partner on the police force, Officer Moody, visits Aberdale Elementary.
19
Gilben's Different
June 20, 2017
319
Gilben's newly sprouted peach fuzz sparks a discussion about puberty that ultimately convinces Clarence to act more like an adult.
20
Cool Guy Clarence
June 21, 2017
320
Clarence finds a fast friend in JT, who shows him some cool new music, a new outlook on life, and a sweet rat-tail; Clarence leans into the rat rail lifestyle, discovering a whole new side of Aberdale he never knew existed.
21
Just Wait in the Car
June 22, 2017
321
As Mary runs errands, Clarence waits in the car and struggles to fight boredom.
22
Missing Cat
June 26, 2017
322
When Chelsea's cat goes missing, she is hesitant to ask for help, but Clarence is determined to find the lost pet.
23
Big Trouble in Little Aberdale
June 27, 2017
323
After finding a mysterious new child in their neighborhood, Clarence, Jeff and Sumo show him around the town.
24
Dare Day
June 28, 2017
324
With Jeff on vacation, Sumo and Clarence challenge each other to increasingly absurd and extreme dares.
25

The Trade
June 29, 2017
325
After he accidentally trades away Chad's favorite baseball card, Clarence transforms into a slick salesman to get it back.
27

Chadsgiving
November 17, 2017
327
Clarence is excited for Thanksgiving dinner with Chad's parents, but Chad worries that their bizarre customs will make him look irresponsible.
Unknown or Unassigned
This section is for episodes that has no confirmed date yet to air.
{{EpCap |?? |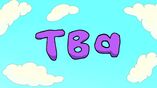 |[[ |TBA |TBA TBA }}
---
Placeholder
1

TBA
TBA
TBA

TBA

{{{6}}}
References