Sam is a character and a student of West Aberdale Elementary
Appearance
She's mainly short, among the other students, she has notably long maroon hair with slightly long bangs that covers mostly her eyes. Her face however is similar to Sumo's. Much like the other students, she only wears a West Aberdale uniform.
Episodes
Gallery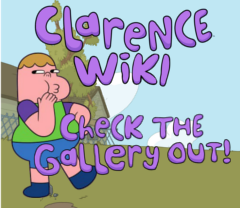 The gallery for Sam can be found here.
Trivia
The character of Sam is named after Sam King, who is the series storyboard artists.
Ad blocker interference detected!
Wikia is a free-to-use site that makes money from advertising. We have a modified experience for viewers using ad blockers

Wikia is not accessible if you've made further modifications. Remove the custom ad blocker rule(s) and the page will load as expected.