Mr. and Mrs. Dahmer are minor characters from Clarence. They made their first appearances in "Dinner Party."
Appearance
They have a similar appearance to their son. Percy's mom has a green dress, dirty blonde hair and dark green shoes. Percy's dad has a mustache, a suit with a tie and grey shoes. He's shown to be balding.
Episode Appearances
Season 1
Season 2
Season 3
Shorts
Gallery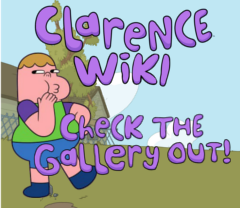 The gallery for Mr. and Mrs. Dahmer can be found here.