Detention is the thirty-ninth episode in Season 1 of Clarence.
Synopsis
When detention becomes the place to be during recess, Jeff transforms it into a 'too-cool-for-school' club.
Characters
Main Characters
Supporting Characters
Minor Characters
Trivia
Character Connections
This episode reveals if Mr. Reese eats a doughnut he becomes so overloaded from the sugar that he crashes and goes through a sugar coma.
In this episode, it turns out no one in school likes Jeff as they think he's uncool.
This is the first time Clarence gets detention, the second being "Lil' Buddy".
Cultural References
The virtual pet toy where Clarence and Percy threw at the floor resembles Tamagotchi
A lot of 1990s-2000s toys are shown in Detention such as the Furby dolls, Rubix Cube, Slinkies, Magic 8 Ball, Super Soaker, Rock Em Sock Em Robots, Bang Snaps, My Little Pony, Skip-It, Yadda Yadda, Etch N Sketch, Transformers action figures and Light Brite. Pegos are a parody of Legos.
Video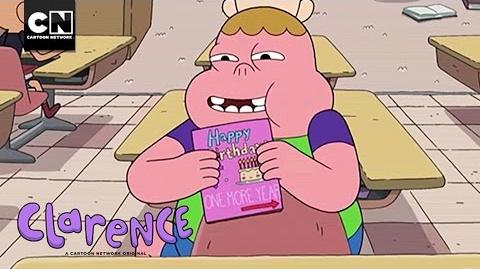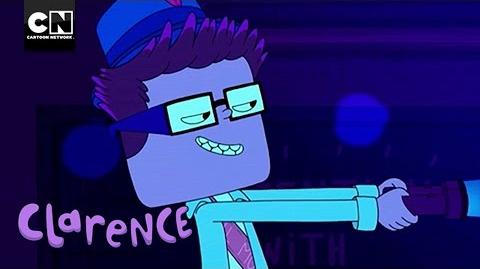 Ad blocker interference detected!
Wikia is a free-to-use site that makes money from advertising. We have a modified experience for viewers using ad blockers

Wikia is not accessible if you've made further modifications. Remove the custom ad blocker rule(s) and the page will load as expected.