Welcome to the




596 articles and growing...

Index
Watch Clarence, Thursdays at 5:00pm/4:00c.
Only on Cartoon Network!
Weekly Trivia
"What do you think of the show?"
Previous answer:
Many people think Clarence is the best cast character.
Featured Contributor
"Who should be May's featured contributor?"
Previous winner:
EoinGhost!
Mystery Pinata
"Guess what's in this months Mystery Pinata!"
Previous answer:
Many people voted for Clarence Dolars, and the mystery was actually Crickets!
Next Episode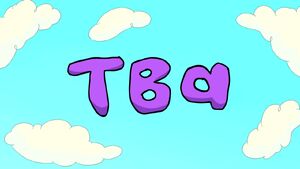 "Dullance"
Burned out from having so many adventures, Clarence struggles to sit around and do nothing.
Featured Video
Chat
0
Clarence Wiki
Join the Chat>