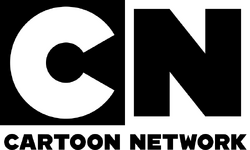 Cartoon Network (often abbreviated as CN) is an American Cable TV channel that Clarence is currently on, along with many other shows. It started on October 1, 1992. The general studio is located in Atlanta, Georgia, U.S.A., and the West Coast studio is located in Los Angeles, California, U.S.A. as a division of Turner Broadcasting Inc., owned by Time Warner. Cartoon Network Studios is their main production company that produces shows like Clarence and others.
List of Shows currently airing on Cartoon Network
Notes: The † indicates any show that is currently no longer airs on the channel, while some shows can be seen on Boomerang, a sister channel of Cartoon Network.
Johnny Test †
Sidekick †
Adventure Time
MAD †
Regular Show†
The Amazing World of Gumball
Codename: Kids Next Door †
Ed, Edd n Eddy †
Tom and Jerry†
Ben 10: Omniverse †
Ben 10: Ultimate Alien †
Ben 10: Alien Force †
Ben 10 †
The Looney Tunes Show †
Supernoobs†
Looney Tunes †
LEGO Ninjago: Masters of Spinjitzu
Transformers Prime
Foster's Home for Imaginary Friends†  (part of Cartoon Planet, excluding specials)
Dreamworks Dragons† (co-production with DreamWorks Animation)
Courage the Cowardly Dog†  (part of Cartoon Planet)
The Marvelous Misadventures of Flapjack†
Johnny Bravo†
Teen Titans Go!
LEGO Legends of Chima
Beware the Batman†
The Powerpuff Girls (part of Cartoon Planet, excluding 2002 movie and specials)
Chowder (part of Cartoon Planet)†
Steven Universe
Uncle Grandpa
Ad blocker interference detected!
Wikia is a free-to-use site that makes money from advertising. We have a modified experience for viewers using ad blockers

Wikia is not accessible if you've made further modifications. Remove the custom ad blocker rule(s) and the page will load as expected.